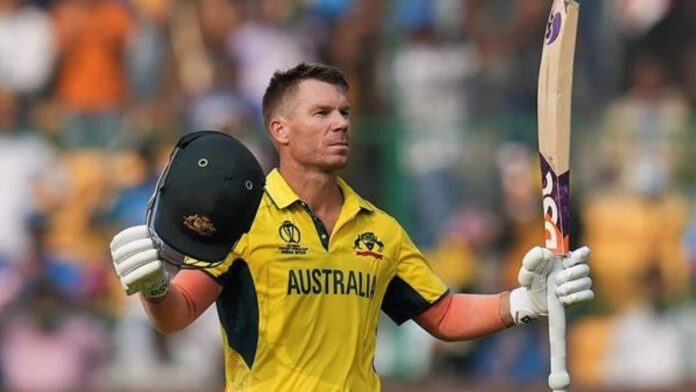 Australian opener David Warner has revealed that he had a forgettable net session the day before he smacked a mammoth 163 against Pakistan on Friday in the ongoing ICC Cricket World Cup 2023 at the M.Chinnaswamy Stadium in Bengaluru.
"I nicked off about 20 times. So, I wasn't actually pleased with my net session yesterday, but I batted for two hours, which is a very rare day for a game," Warner said after the game. However, his rustiness from the net showed in the game early on when he gave a chance to Pakistan by trying to pull one of Shaheen Shah Afridi's bumpers on the leg-side and not getting the middle of the bat, which Usama Mir dropped when the Australian opener was batting on 10.
I nicked off about 20 times…but I batted for two hours: David Warner reveals the net session he had the day before smashing 163
"I wish I had just gone through with the shot. But those are the ones that sometimes hold up on the wicket when you haven't been bowled a short ball yet. So yeah, I actually didn't even see him drop it. So, I was not happy that I didn't get a single either. But yeah, that's how it is when you're an opening batsman. If you're going to go after it, you're probably going to give some chances," said Warner when asked about the early chance he got in the game.
Bengaluru: Australia's Mitchell Marsh celebrates his century with David Warner during the ICC Men's Cricket World Cup 2023 match between Pakistan and Australia at M. Chinnaswamy Stadium, in Bengaluru, Friday, Oct. 20, 2023. (PTI Photo/Shailendra Bhojak)
The southpaw made full use of the dropped chance. He smashed 14 boundaries and nine mammoth sixes during his innings. Alongside his fellow centurion Mitchell Marsh, Warner put on a record 259-run opening partnership for Australia, which is the highest for an Australian opening duo in the World Cups, breaking the previous record set by Shane Watson and Brad Haddin of 183 runs against Canada in the 2011 World Cup.
Warner has been one of those players, similar to India's Rohit Sharma, who, when he gets a start, looks to make it a big score, and on Friday, he did the same again. When asked about how he manages to architect such big tons in ODI cricket, the 36-year-old said, "For me, I look to try and get to 35 overs and then from there, try to put my foot down if I'm still in. So yeah, it's probably in the back of your mind that you have a lot more time."

"And I think that's where in T20 cricket, I've learned a little bit as well to change my gears, especially in the IPL. I learned a lot when I was playing for Sunrisers that you're able to have a lot more time than you think. And I think playing on these surfaces specifically, if you give yourself time at the back end, you can actually score big. And that's what I felt today," he added.
.
Follow us on Google News:-